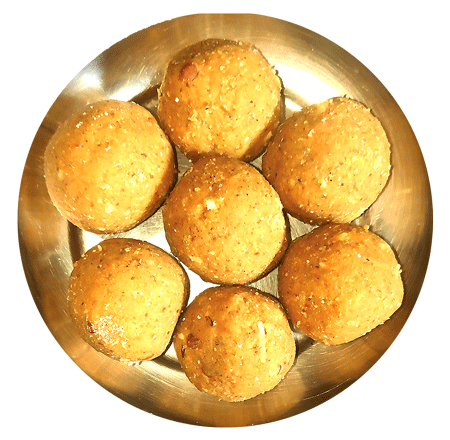 Ingredients :
​
Urad Dal, Jaggery, Dinka, Ginger Powder, Poppy Seeds, Ghee, Coconut, Cashew, Almonds, Cardamon, Nutmeg.
​
Shelf LIfe - 20- 25 days from the date of manufacturing.
​
Urad Dal or white lentils is wildly cultivated in India and finds its place in major breakfast recipes across India. idli, medu vada and dosa jave been staple Indian breakfast since ages.
Urad dal contains high level or protein, potassium, calcium, iron, niacin and amino acids. Urad dal in its various form has been famous in North and South Indian cuisines. It is known to help in mitigating elevated cholesterol levels.
​
​
Starting at ₹. 150 for 250 Grams. & ₹. 600 for 1 Kg.